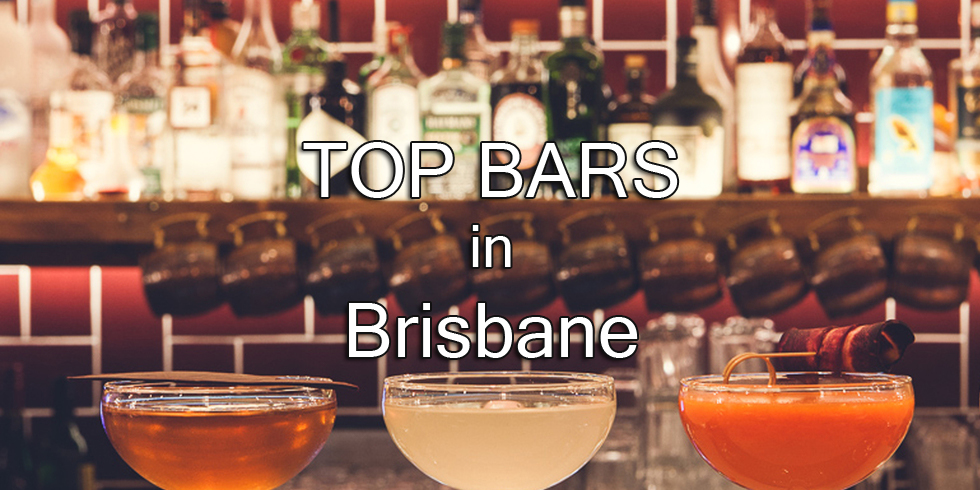 In Brisbane, no day or night will unfold without excitement. You will always find a good conversation and other surprises from the bars that you can find around it. Here is a list of where you can go:
Greystone Bar & Cellar
7/166 Grey St.
South Brisbane QLD
Ph +617 3846 6990
Greystone Bar & Cellar has its location as a definite means of attraction. What makes the guests there come back for more though are its great cocktails. Aside from this, the place has a very friendly staff.
http://www.greystonebar.com.au
Lychee Lounge
2/94 Boundary St.
West End (Brisbane) QLD
Ph +617 3846 0544
Lychee Lounge is made famous by the fact that it has such an amazing interior design. People who come here never seem to miss its beauty. Of course, this is well complemented by a wide variety of wonderful cocktails.
http://www.lycheelounge.com.au
Canvas
16B Logan Rd
Woolloonggabba QLD
Ph +617 3891 2111
For those who want to have tapas to go with their choices of cocktails, then Canvas would certainly be the best destination. Aside from this, the atmosphere in the bar is quite decent and friendly, which is why many people come here.
http://www.canvasclub.com.au
Era Bistro
102 Melbourne St
South Brisbane QLD
Ph +617 3255 2033
Entertainment and food go together quite well in Era Bistro. In here, you could be sure that the food that you get on your plate has ingredients that are fresh and locally produced. Live nightly music is another reason for having many patrons.
http://www.erabistro.com.au
Shady Palms Café & Bar
427 Logan Rd
Greenslopes QLD
Ph +617 3224 2917
Shady Palms Café & Bar may well be considered as one of the liveliest hubs in the city at night. With funky American music played, people here come to enjoy both the music and the local brews that the bar specializes in.
http://www.shadypalmscafe.com
Granada Café Tapas Bar
154 Melbourne St
South Brisbane QLD
Ph +617 3844 4757
Granda Café Tapas Bar is the destination when it comes to taking cocktails along with the most famous Spanish-influenced food. The café is actually made known by its very delicious empanadilla and de carne.
http://granadatapasbar.com.au
Cardigan Bar
198 Seymour St
Sandgate QLD
Ph 0419 189 049
Being labeled as one of the coolest bars in town, Cardigan has certainly able to establish itself as a favorite. Its main attraction is its quirkiness, making the customers have a really good time while at the bar.
http://www.cardiganbar.com
Woolly Mammoth Alehouse
633 Ann St
Fortitude Valley
Ph 32574439
Woolly Mammoth Alehouse, as the name implies, takes pride in the craft beer that it serves its customers. Beer lovers love the place not just because of the drinks though but also the company that they would get to enjoy.
http://www.woollymammoth.com.au
Hop Scotch and Beans
110 Petrie Terrace
A coffee bar in the morning and a beer garden at night is what Hop Scotch and Beans is. However, it is definitely not just the drinks that make it popular. The place is also known for its delectable array of sandwiches that hungry patrons love.
http://www.hopscotchandbeans.com.au
Hoo Ha Bar
41 Tribune St
South Brisbane
South Bank Station
With its name, Hoo Ha Bar definitely evokes the idea of fun. It is actually a vintage bar with a touch of funky industrial atmosphere. The motif itself is in line with the fact that the bar is located near the railway workshop.
http://www.hoohabar.com
Soleil Pool Bar
Podium Level, Rydges South Bank
Gleneig St, South Brisbane
Ph 3364 0838
Because it is a pool bar, you may get the impression that people here drink and play pool or billiards. Bu this is not what Soleil Pool Bar is. There is actually a swimming pool in the middle of the bar and this where the fun is.
The Charming Squire
1/133 Grey St
South Brisbane
Ph 3077 7254
The Charming Squire never fails to charm guests with what it has to offer. It does not serve the most exquisite drinks but also the most delectable dinner that people could imagine. Behind these are the great chefs in the kitchen.
http://www.jamesquire.com.au
The Twig and Berry
9/92 Commercial Rd
Newstead
Ph 0403 356 533
True to the fact that it is located in a former worker's union headquarters, The Twig and Berry maintains the union spirit through its interior design. Aside from this though, it is a favorite because of its amazing drinks and food.
http://www.thetwigandberry.com.au
Escobar Kitchen & Bar
4/154 Merthyr Rd
New Farm
Ph 3254 0788
Since it is located in a very peaceful and laidback neighborhood, those who love a quiet place to have some drinks would certainly love Escobar Kitchen & Bar. Its idyllic environment is not the only thing that one gets to enjoy here though. The food and drinks are also superb.
Gertie's Bar
699 Brunswick St
New Farm
Ph 3358 5088
One of the first few to be established in New Farm, Gertie's Bar has long been considered as a favorite neighborhood hub for socializing and drinking. People who come here almost know each other. The drinks and the food complement the warmness of the atmosphere.
Brewski
22 Caxton St
Ph 3369 2198
Beer lovers in Brisbane certainly do not have to worry where to go if they wish to enjoy mugs of really great beer. Brewski has what they want. With a rustic interior, this beer den has always been a favorite.
The Mermaid Lounge
Lefty's Old Time Music Hall
15 Caxton St, Petrie Terrace
With a fantastic interior, one would get the feeling that he is inside an old ship and in the sea while drinking his favorite beverage. The Mermaid Lounge is a favorite not just of seamen but of Brisbane locals as well.
The Milk Factory Kitchen & Bar
48 Montague Rd
South Brisbane
Ph 0421 440 783
The façade alone of The Milk Factory Kitchen & Bar is already an attraction by itself. Since it is tucked inside the Coronation Hotel, you could be sure that it has a frontage that is just as awesome as that of the hotel it is in.
Tomahawk Bar
182 Grey St
South Bank
Tomahawk Bar takes pride in the fact that it presents to the locals the newest craft beer often. However, its beer is not the only source of fascination among Brisbane's residents. The bar also has a very nice exterior.
http://www/tomahawkbar.com.au
The Sangria Bar
Shop B12, Little Stanley St
South Bank
Ph 3846 1201
Its bodega style interior is already an attention grabber. But what makes people love The Sangria Bar is what it actually offers to guests. The bar has some of the best tapas and sangria in the entire city of Brisbane.