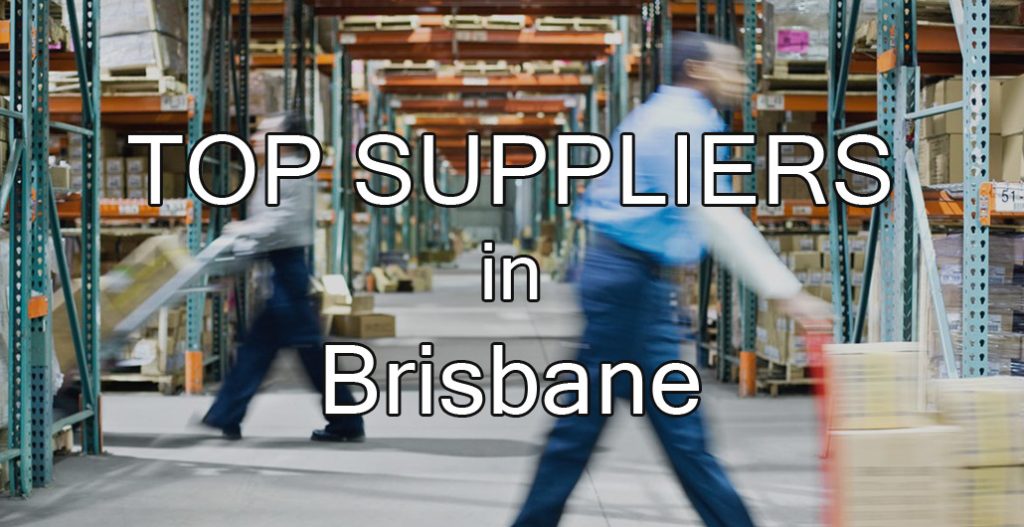 Everything you need when you're in Brisbane, you can have. And not only that; you also have a lot of options for it. Take the case of hospitality suppliers. If you're looking for one, here's a good list to check:
Hospitality Wholesale
211 Brisbane Road
Labrador QLD 4125
+61 1300 998 768
hospitalitywholesale.com.au
Get hotel and restaurant supplies in bulk orders and have your kitchen decorated in no time with Hospitality Wholesale. The store provides product reviews with their items making it easier to find noteworthy items to add to your establishment. Most of the items can be bought directly from their online stores which add huge convenience.
The Hospitality Store
125 Wellington Rd
East Brisbane QLD 4169
+61 7 3217 4099
thehospitalitystore.com.au
Find basic kitchen essentials at the Hospitality Store. From basic kitchen commodities to cleaning essentials, you can find such items and more at their site. Clothing plays an integral part in hospitality services and you can find a huge variety of chef clothing options at the Hospitality store.
FISCHER Equip
Unit 2, 21 Jijaws Street
Sumner Park QLD 4074
+61 1300 650 249
fischerequip.com.au
Professional food equipment available at Fischer Equip. Get a clear overview of their items by visiting their show room found at Brisbane. Fischer Equip is a proud supplier of several noteworthy restaurant businesses found today. Warranty is provided with all of their items making it a very good value for your purchase.
Trenton International
77 Doggett St
Newstead QLD 4006
+61 7 3257 7100
trenton.com.au
Find a vast supply of hospitality products available to you at Trenton International. Head over to their showroom and find kitchen supplies to outfit any kitchen available out there. Popular brands can be seen with regards to their hospitality products providing quality and assurance to their buyers.
Complete Kitchenware Hospitality Outlet
118 Brisbane Rd
Labrador QLD 4215
+61 7 5529 3458
hospitalityoutlet.com.au
Get hospitality items noteworthy chefs are buying at Complete Kitchenware Hospitality Outlet. Their showroom is consists of durable and professional kitchen products from around the world which meets the high standards of the industry. Warranty is also offered with your purchased items and they are happy to assist their customers with their claims.
Pitchers Hospitality Supplies
10 Tectonic Crescent
Kunda Park QLD 4556
Australia +61 7 5476 7466
pitchers.com.au
Provide your establishment with the much needed hospitality items available at Pitchers Hospitality Supplies. Keep your kitchen clean and smelling fresh to entice your customers from visiting. Air fresheners, disinfectant & sanitizing, dishwashing, window cleaning, and other related cleaning supplies can be found upon your visit at Pitchers Hospitality Supplies.
Hospitality Superstore
116 Brunswick St
Fortitude Valley QLD 4006
+61 7 3257 1657
hospitalitysuperstore.com.au
Get a very good value with your purchase at Hospitality Superstore. Their clearance sale is great opportunity for their customers to outfit their establishment with their kitchen necessities available in a much lesser price. Ice machines, freezers, storage fridge, display cabinet refrigerators and the likes can be found at their store.
Delta Hospitality
147 Robertson St
Fortitude Valley QLD 4006
+61 7 3633 0233
deltahospitality.com.au
Acquire and purchase hospitality supplies at the comfort of your home at Delta Hospitality. Their online clearance store offers great discounts with your orders. Weekly special items are feature on their site which makes it a good place to visit on a regular occasion. They have a 100% money back guarantee with their items which allows refunds with your purchases.
QCC
36 Manilla St
East Brisbane QLD 4169
Australia +61 7 3393 1234
qccqld.com.au
Find what you need with regards to hospitality supplies at QCC. QCC is Brisbane's premier hospitality superstore offer huge stocks of quality products and kitchen equipments available on a regular basis to their online customers as well as walk-in visitors. Online and offline shopping is indeed possible making QCC flexible and convenient.
Gold Coast Uniforms
55 Nerang St
Southport QLD 4215
+61 7 5591 5199
Equip your establishment with right amount of hospitality supplies today. With that said, don't forget to outfit your staff as well with the necessary uniforms to show off that professional look and feel. Gold Coast Uniform supplies hospitality uniforms with their aprons and chef wears available in different design and colors.
Nisbets
1127 Kingsford Smith Drive
Eagle Farm Queensland 4009
1300 791 387
nisbets.com.au
Find an abundance of supply of Hospitality items available for you at Nisbets. Nisbets Express Catering Equipment provides their customers with a low price guarantee with all of their items and you can compare their rates with other suppliers to see the difference. Buy individual or through wholesale and all of this can be done at Nisbets.
Office King
20 Junction Rd, Burleigh
Queensland 4220 Australia
07 5568 0511
officeking.com.au
Find a growing range of hospitality items at Office King. Food containers, tabletop restaurant papers as well as room cleaning and in room quest amenities can be found at their store. Shipping is provided and it only takes 1-3 days for your items to be delivered when you are in Brisbane.
Bidvest
55 Gosport Street
HEMMANT QLD 4174
07 3909 7100
bidvest.com.au
An extensive list of hospitality and catering supplies available as wholesale items can be found at Bidvest. From the basic kitchen essentials such as crockery, cutlery, glassware, barware, table services to necessary cleaning items can be found at Bidvest. Leading industry brands also work hand in hand with Bidvest to ensure quality with all of their items.
Reward Distribution
125 Wellington Road
East Brisbane QLD 4169
1800 473 927
rewarddistribution.com
Reward Distribution is Australia's largest non-food distributor of hospitality products across the country. You will find major brands in each category from hospitality, catering and even cleaning supplies. Treat your establishment by outfitting it with the highest quality of hospitality supplies available at Reward.
Fenwick Suppliers
68 Ingham Road Townsville
Queensland PO Box 5308 Townsville 4810
fenwicksuppliers.com.au
Fenwick Suppliers celebrates their 30 years of excellent hospitality services which helped them made a popular name for their own. Come and join in the celebration by visiting their showrooms. Find great deals with your purchase with their clearance sale and other noteworthy promotions.
Gemutlich
Shop 1, 126 Brisbane Street Ipswich
Queensland 4305
07 3812 2836
gemutlich.com.au
Great kitchen designs to outfit your establishment available to you at Gemutlich. Find something fresh and new to add to your overall kitchen necessities at Gemutlich. Enjoy your visit with their wide and extensive showroom available for viewing today.
Executive Chef
132 Merivale St
South Brisbane 4101
executivechef.com.au
07 3844 4413
Have as much as you want with regards to hospitality supplies with professional quality kitchenware available at Executive Chef's Chef & Cooks Emporium. Start outfitting your kitchen with the much needed facilities and amenities to make it look authentic and distinct by adding your own personal touches with your items.
CFE
47 Railway Parade Rocklea
QLD 4107 AUSTRALIA
07 3277 1100
commercialfoodequipment.com.au
Equip your kitchen with the necessary amount of equipment at CFE. CFE provides a wide variety of kitchenware as well as small wares such as knives, utensils, glassware, food pans & trays, cutlery, tongs, aprons and more. Get the latest kitchen equipment provider by noteworthy suppliers at CFE.
Commercial Kitchen Company
4/75 Longland St
Newstead, Qld
07 3252 1867
commercialkitchencompany.com.au
Don't just purchase hospitality supplies on your own. Have the assistance of the professionals to help design and outfit your kitchen well. You can find such service at the Commercial Kitchen Company. They have been in the industry for 30 years making them truly experienced about the trade.
Sous-Chef
10/25 Depot Street
BANYO QLD 4014
07 3625 2000
Have hospital supplies delivered to you when you need it the most. Sous-chef provides timely hospitality items to their customers on a regular basis. Various brands are available and Sous-chef's has their services reached by national territories.