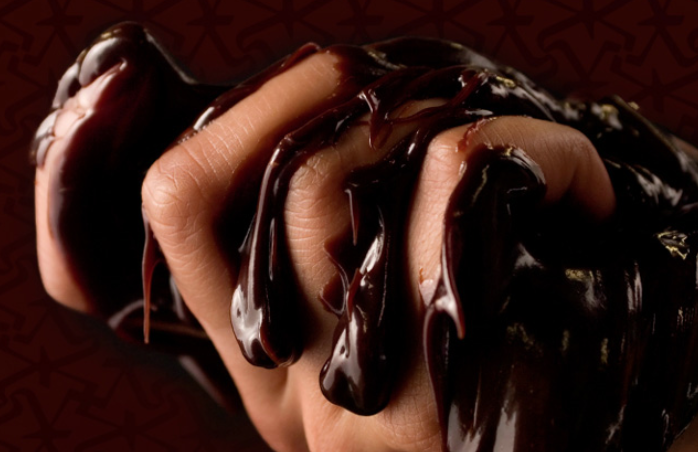 Are you a chocoholic always on the lookout for chocolate cafes in Brisbane? There are some fantastic chocolate & dessert bars to explore, taste and murmur sweet nothings about. AVA VILLAREAL provides some hot chocolate tips …
San Churro Southbank
Shop 2/161 Grey St South Bank Brisbane
Queensland Australia 4101
07 3844 2022
www.facebook.com/sanchurrosouthbankqld
The famed chocolate provider San Churro has made the necessary changes to allow their specialties as well as delicacies to reach the local community at Brisbane. Have a taste of several chocolate inspired desserts ready for grabs at their café today.
Max Brenner
Stanley St Plaza (Shop 1.1 & 1.2)
South Bank, QLD 4101
07 3255 0411
maxbrenner.com.au
Find everything chocolate related at Max Brenner. Their love and passion for chocolate can be seen with the variety of desserts that they serve to their customers. They even have a mouthwatering chocolate pizza as well as gift center to complete for café experience.
Coffee & Chocolate
Level 1 Queens Plaza, 261 Queen Street,
Brisbane, Queensland, Australia
07 3229 7799
www.facebook.com/coffeenchocolate
A spacious and cool place to satisfy your cravings with chocolates is available at Coffee & Chocolate. As the name of the café implies, they serve chocolates along with a diverse selection of coffee to even out the taste. This makes them great to visit during snack time with friends or loved ones.
Theobroma Chocolate Lounge
Shop 23, 164 Grey Street,
Brisbane, Queensland, Australia
07 3846 7097
www.facebook.com/TheobromaChocolateLoungeSouthbankBrisbane
Anytime of the day can be a perfect time to enjoy sweets particularly chocolates. Theobroma Chocolate Lounge is happy to obliged to such need as the provide breakfast, lunch as well as dinner options to their guest on a regular basis. Choose between distinct varieties of dark chocolate, milk chocolate, coloured chocolate, chocolate liqueurs and the likes.
Chocolate Soldier
400 George Street,
Brisbane, Queensland, Australia
07 3211 5885
An espresso bar that also serves a wide range of chocolate desserts found at Chocolate Soldier. If you're learning towards chocolate drinks, their hot chocolate which are served fresh and hot will be able to satisfy your cravings and desire.
Della Mano
29 Doggett St. (corner Doggett & Chester),Teneriffe,
Brisbane, Queensland, Australia
+61 1300 661 682
www.dellomano.com.au
Chocolates are great all around snacks as well as gifts. Enjoy a fine taste of truffles & chocolates available at Della Mano. If you are planning of giving chocolates to a friend or a loved one, Della Mano provides a gift box with a selection of chocolates to choose from. Take the experience at home and order chocolates at their café today.
Monty's Chocolates
288 Edward St Brisbane
QLD 4000
montyschocolates.aussieblogs.com.au
07 3211 7541
The World's finest chocolate all housed at Monty's Chocolate. They provide chocolates of different variety in the best condition possible to ensure that customers are served with fresh chocolates during their visits. Cakes, biscuits and waffles are also available for orders.
Chocolate and Coffee Heaven
Gardens Point Rd,
Brisbane, Queensland, Australia
+61 405 171 516
A one of a kind mobile café that serves a variety of ice cold drinks as well as hot ones along that way found at Chocolate and Coffee Heaven. They provide several options with regards to hot and also cold chocolate drinks. They are heavily themed towards organic products making their drinks healthy and fresh.
Chouquette
19 Barker St New Farm QLD 4005
07 3358 6336
A fresh serving of cold desserts, cakes and other pastries awaits customers upon their visit at Chouquette. The café also has a healthy serving of breakfast and savoury. Their flakey croissant is given new life with a variety of spread which includes raspberry jam, soft caramel, dark chocolate as well as praline chocolate.
Flour & Chocolate
621 Wynnum Rd, Morningside,
Brisbane
07 3161 6246
www.flourandchocolate.com.au
A huge variety of desserts from breads, cakes, tarts, savoury and other delicacies can be found at Flour & Chocolate. The café also provides other specialties such as brownies, croissants and even donuts and bagels on special days and special occasions.
Couverture & Co.
19A Enoggera Tce, Red Hill,
Brisbane, Queensland, Australia
+61 7 3367 3000
www.facebook.com/pages/Couverture-Co/649824268364762
A healthy variety of desserts are available for orders at Couverture & Co. They have plenty of options available that will entice chocolate lovers with dark, white as well as coloured chocolates. They have dairy free options available with their products which are great for those who want to avoid dairy products in general.
Mayfield Chocolates
The Barracks Shop 8 61
Petrie Tce Petrie Terrace
3367 3323
www.mayfieldchocolates.com.au
Buy boxed chocolate and pack them on your own chocolate box at Mayfield Chocolates. There are a lot of varieties of chocolates to choose from making it quite hard to choose from the list. They have Australian and Native Australian flavors as well as a selection of dark, milk and white chocolate.
Chocolate to Die For
214 Adelaide Street (GPO Box 1590)
BRISBANE Qld 4001
07 3210 6585
Chocolates made only by the best chocolate makers in Australia found at Chocolate to Die For. The café provides Belgian Couverture to their regular visitors and guests. Their menu is varied and diverse with little portraits shown to give customers an overview on what to expect when they order chocolates at their café.
The Noosa Chocolate Factory
156 Adelaide St,
Brisbane, Queensland, Australia
noosachocolatefactory.com.au
See how chocolates are made and produced at the Noosa Chocolate Factory. Deepen your adoration for chocolates by seeing them in action. The factory is great for pickups and you can enjoy chocolates and other sweet delicacies during your visits.
Chocolate Moments
117 Albert Street, Chocolate Moments World of Chocolate Shop 46
Level E, Myer Centre, 91 Queen Street Brisbane QLD 4000
07 3210 2369
chocolatemoments.com.au
Find Belgian Chocolate in towns available at Chocolate Moments. The café creates handmade in house chocolates using only the best and freshest ingredients available today. They have a variety of chocolate desserts such as chocolate mousse, wild cherry, hazelnut and coconut up for grabs.
La Dolce Vita
20 Park Rd, Milton QLD 4064
07 3368 1191
www.ladolcevita.com.au
A great place to dine and enjoy sweets experienced at La Dolce Vita. After a scrumptious and filling meal, treat yourselves to a variety of chocolate desserts available at their stores. Their Pizza Alla Nutella brings exquisite flavor of sweetness in the table as well as their chocolate and almond brownie. Chocolate drinks are also offered in both hot and cold fashion.
Bunker
21 Railway Terrace, Milton,
Brisbane, QLD, 4064, Australia
+61 422 124 767
www.bunkercoffee.com.au
Chocolates can take up several shapes and form today because of their seemingly huge popularity. If chocolate drinks may be your liking, the Bunker provides such a variety that may satisfy your cravings for hot choco. Dark, milk or with flavours such as lavender and chai are up for grabs at their store.
Cream Patisserie
Shop 3, Cavendish Central 380 Cavendish Rd Coorparoo 4151
07 3324 2713
www.creamstyle.com.au
Love cakes? Love chocolates? If the answer is yes then why not have both? You can find chocolate cakes in different variety and style available for order and consumption at Cream Patisserie. They have a wide selection of cakes for those who have a sweet tooth for chocolate. Visit their café today.
Cafe Wrapture
71 Russell St West End QLD 4101
07 3844 4444
www.cafewrapture.com.au
Sometimes all you'll ever need for a quiet and peaceful snack is a cup of hot chocolate for that soothing and relaxing experience. Enjoy hot chocolate serve fresh with a variety of flavours to choose from available at Café Wrapture. Their chai spice mix and chilli Venezuelan hot chocolate is something that you should definitely try.
Maria Palito
Carindale, QLD 4152 Australia​
04 4917 8717​
Try out something new with your overall chocolate dining experience. Maria Palito breathes new life to the chocolate experience with their hot chocolate on a stick which is a great way to enjoy that cold breeze or evening. Their hot chocolate on a stick is available in dark and white chocolate flavors.