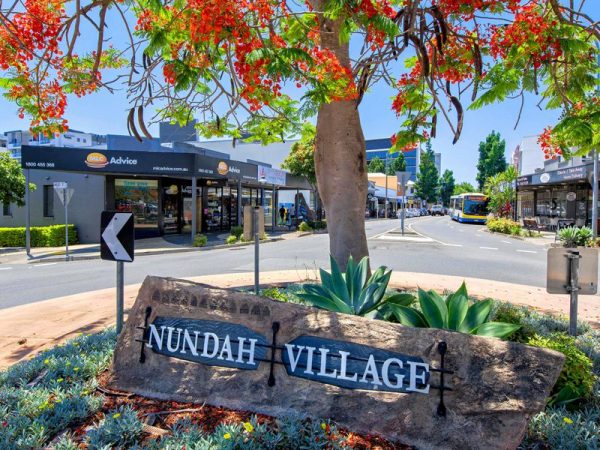 The Nundah suburb is located 10km northeast of central Brisbane in Queensland, Australia. It was the home of the aboriginal Turrbul tribe before the European settlement. Europeans settled in Nundah in the mid-19th century and the suburb retained its rural nature before being connected with Brisbane via railway in the 1880s. This suburb was originally the home to the working-class people but has become gentrified over years featuring a mix of high-density apartment blocks and traditional worker's cottages. It has spiraled up the popularity ladder for the vibrant Nundah village which is home to numerous cafes, shops, restaurants, and businesses. It tags along with Melbourne vibes without restraining your access to arterial roads and open green spaces.
Nundah Corner Cafe and Bistro set in the heart of Nundah Village, they offer an elegant yet relaxed space to catch up with friends and family. Whether it be a casual brunch, or celebrating a special occasion over a long lunch, head on down, they would love to take care of you.
Perfect Place For Growing A Family
Nundah has a family-oriented atmosphere which is why more and more people try settling in this suburb. A large number of developments and regenerative activities are occurring around the suburb. If the Council ensures the continuation of these developments, then Nundah shall evolve into a top pick of home settlers in days to come. The Kedron Brook bike path filled with lush greenery runs into the city passing parks and playgrounds. It serves as the perfect place for families to bond together as they cycle away those extra carbs.
Fuel & co has settled in the old corner store on a leafy street in Nundah, Their menu offers a wide range of options, covering breakfast, lunch, snacks and sweet treats. Using local produce and bread's, allows us to produce creative, fresh and mouth-watering dishes. Drinks include Di Bella Special Blend Coffee, tea from Tea Drop, iced teas made with your choice of loose leaf tea that are freshly brewed.
The Social Bee
Be it gyms or cafes, various constructions have taken place in Nundah over the past few years. Though the cafes carry a nice vibe, they are a bit heavy on the pockets. You might face some difficulty in getting a basic sandwich without stumbling across exotic ingredients which cost a bomb. You can satiate your inner shopaholic with the abundant shops at the Toombol Shopping Centre featuring brands like Kmart, Coles, and Aldi. If you are planning on a fun weekend with friends and family, then you can visit the Toombol Shopping Centre filled with several eateries and restaurants. Tiddlywinks is a popular dance and play café at Nundah featuring a soft play arena and hosting daily discos for those who like shaking a leg to fun-filled tracks.
Luna Bean Cafe is a locally owned and operated business. vThey've created a vibrant, comfortable atmosphere with delicious coffee & eats for your face-place. Their food is prepared fresh each time you visit them & their coffee is second to none.
Healthcare
A large array of community health and support services is offered both for children and their parents starting from birth till they attain 8 years of age. A school-based youth health service is also provided by the Nundah Community Health Centre to young people who have enrolled within State Secondary Schools. Often children and teenagers fall prey to mental health troubles. Such requirements are catered to by the Child and Youth Mental Health Service at Nundah. The local Nundah dentist looks after the dental needs of its residents by offering services ranging from basic tooth extraction to putting cosmetic dentures. People moved from chilly Melton when the dentist moved to Nundah to benefit from the latest in dental healthcare. The experienced dental experts at Nundah can gift you a dazzling smile you had always yearned for and at affordable rates.
The Pedaler Coffee is a bike friendly cafe and encourage the Brisbane cycling community to consider them as a club house for their post ride brew. Of course they also welcome all of our local '4064' businessmen and women to drop in for their daily caffeine fix.
Conclusion
The traffic condition at Nundah can make even Sydney seem like a safer haven. It becomes very difficult to park anywhere near the train. It is equally difficult to get parking for the shops. A growing number of high-rises have made Nundah a very crowded suburb. However, if you don't mind juggling the very growing traffic problem, then you can shift to Nundah with your family to bask in its 'country town' vibe.