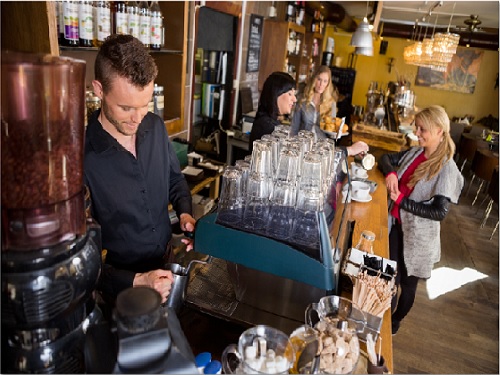 Every entrepreneur knows that a start-up can be incredibly risky and no investor expects a risk-free plan. Starting or running a café is no easy task. Cafe owners find themselves faced with moderate and even severe challenges in turning their cafes into successful businesses. Opening a cafe is the easy part, but the real challenge is making money at it.
There are different risk factors in running a café or restaurant. Risks are incidents, situations or circumstances which can cause negative consequences for a business. The different types of business risks which café and restaurant owners face include:
Strategic risks (operation)
Compliance risks (complying with laws and regulations)
Financial risks (financial structure of the business, transactions and the financial systems)
Operational risks (operational and administrative procedures)
Market/Environmental risks (storms or natural disasters, economic turmoil, global financial crisis, changes in government legislation/policies)
During the first few months, a start-up business generates financial assets, but they still find themselves lacking working capital as they grow. One of the main occupational hazards of owning a restaurant is the lack of adequate funding. A number of new café and restaurant owners set out with a concrete business plan but have insufficient capital. When starting a café or restaurant, it's crucial to have at least several months of funding saved to cover the costs for payroll, marketing and other bills.
It's not easy to find money to get your business off the ground, especially if you do not have a good personal credit history. Obtaining a capital for your business venture or for expansion may be difficult, but you don't have to give up on securing funds for your project as there are lending programs designed for individuals with poor credit. Private lending companies provide bad credit loans for people with credit issues that seek additional funding for their business.
In setting up their business, café owners and restaurateurs should carefully evaluate the risks prior to planning. Risks and the worst scenarios can be avoided through intelligent upfront risk planning. Being aware of these risks enables them to be ready and to be able to deal with them appropriately. Oftentimes, these risks become opportunities for café or restaurant owners to overcome the challenges and be a success.