Lil Mynt Cafe is a beautiful little cafe located at Chevron Island. They have lovely food, great atmosphere and friendly staff. And a stack of gluten free options suitable for those of us with everything from a mild allergy to full blown coeliac sufferers. The presentation of the cafe as well as the food is delightful, their food is always fresh and your tummy can tell its all made with love. Lil Mynt Cafe is popular for its breakfast, lunch, beverages & snacks. So popular in fact that the internet has been shimmeringly showered with goodwill from the voices of those who sing Lil Mynt's praises.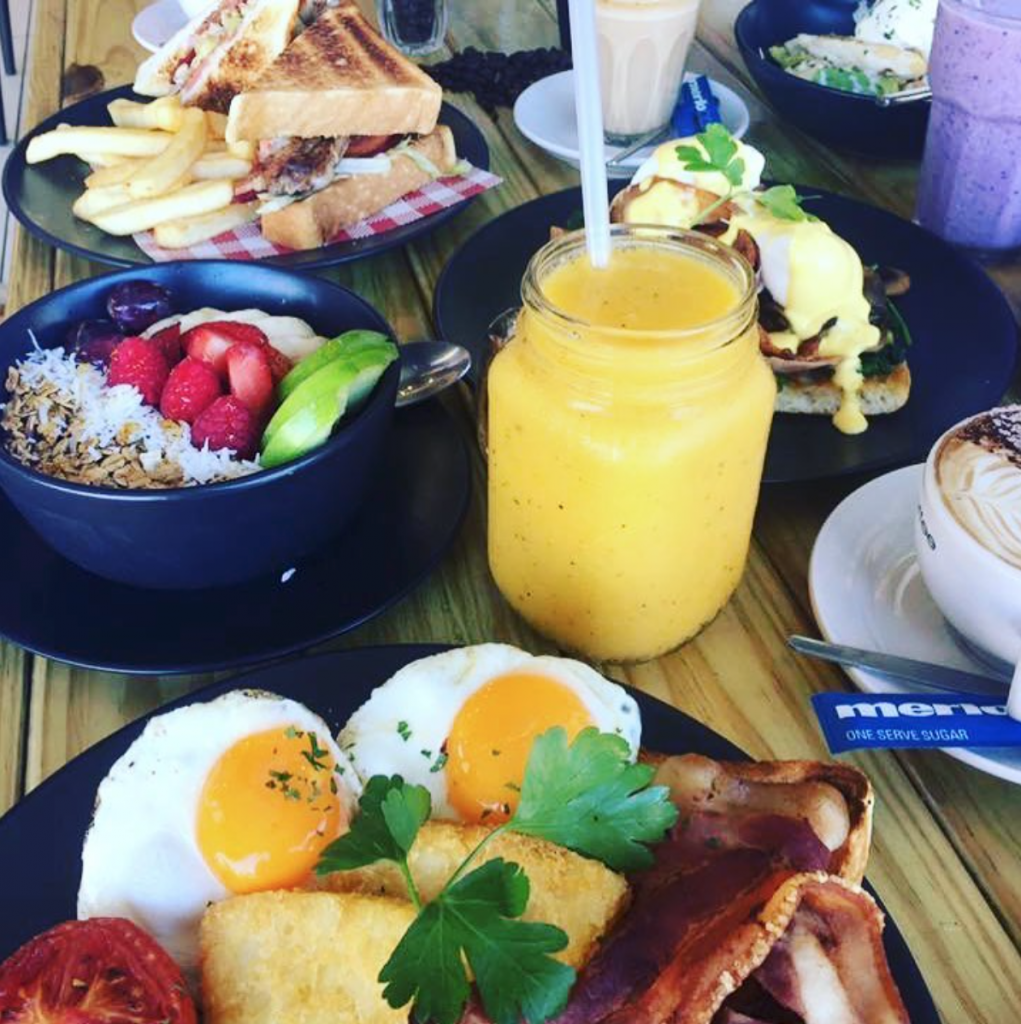 Here's Just Some of the Rave Reviews of Lil Mynt:
Absolutely amazing!
The quality of the food as well as the quantity!
Great and enthusiastic staff!
It had a great vibe in the atmosphere very new and modern
They have healthy food and smoothies!
– Lindy Nevins, March 2019.
Great service. Felt as though I really mattered. Food and coffee excellent. Thoroughly recommend this clean and neat cafe.
– Paul Beckey, March 2019
Absolutely amazing service. A smile and kindness with every interaction. Cannot fault them on anything and the white cookies are to die for! Up from NSW and there are a lot of cafès, so to say the least this would be up there with my favourites!
– Eddie Yousefi, January 2019
Extremely tasty food with excellent professional staff who have created an amazing atmosphere while brewing the most fantastic Merlo coffee, awesome Bondi Chai and cool frappes.
Keep up the wonderful standards, Chevron loves you.
– Justine Bateman, November 2018
Outstanding service , fabulous tasty food. Fantastic coffee – the best cafe on Chevron Island without a shadow of a doubt. A great place to go for breaky or lunch.
– Jodii Evans, April 2018
One of my favorite cafes on Chevron Island. Their coffee is merlo, which is my favorite. They serve nice meals both pre made sandwiches and so forth as well as made to order from the kitchen. There is limited seating inside the cafe however and they only open from 7:30am, which is a bit late at times. All in all a very pleasant cafe and definitely worth going to if you want to avoid some of the larger busier cafes on the island.
– Christopher Cowling, March 2018
Lovely people went out of their way to help us. Would definately recommend this cafe. Can't thank the staff enough for the great experience, we will certainly be back.
– Emily Ryder, February 2018
Recognise This Face Visiting Lil Mynt?
View this post on Instagram
Most Popular on Lil Mynt's Menu
Big Breakfast
Acai Bowl
Eggs Benedict
Chicken Caesar Salad
Berry Blast Fruit Smoothie
Passionate Mango Fruit Smoothie
View this post on Instagram
Opening Hours
Mon – Fri: 5:30 am – 5:00 pm
Sat: 5:30 am – 3:00 pm
Sun: 6:30 am – 3:00 pm
Lil Mynt Cafe
9/37 Thomas Drive
Chevron Island QLD 4217
Australia
Call them: (07) 5679 1589
Social Media Links:
https://www.facebook.com/LilMyntCafe/
https://www.instagram.com/lilmyntcafe/